Flow of the Experience
※ The schedule can be adjusted according to the needs of the participating organizations and is subject to change by the host should needs arise.
01 Welcoming Show
The host greets each participating group on the stage in the front yard of the Temple of Jiutian Xuannü, demonstrating Chio-Tian's passion and vitality. Check-in will start after the show.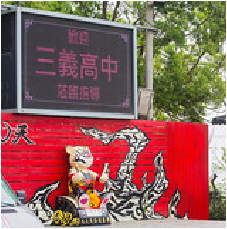 02 Introduction and Guided Tour
Participants will receive an introduction to the event and then form three groups. The "Chio-Tian Storytelling Tour" and "In Touch with the Goddess" come right after this.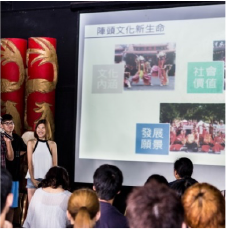 03 Experience Courses
Three one-hour courses: "War Drum Experience", "Facial Makeup Workshop" and "The Deity-Puppet Dance".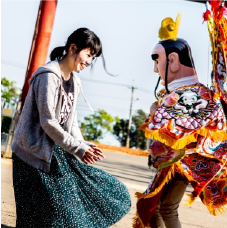 04 Taiwanese Lunch
The full-day course includes a Taiwanese set-meal lunch for guests from different countries to enjoy the Taiwanese cuisine and have a relaxed break together.。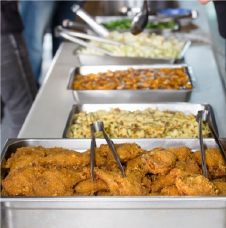 05 Show What You've Learned
Voluntary practice time for everything learned in the experience courses. The three groups take turns to perform war drums and deity-puppet dance. The participants may also take group and individual photos during this time.。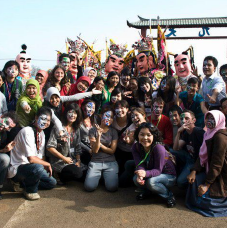 06 Wrap Up
Completing the "In Touch with the Goddess" experience with the petition-burning ritual, as well as removing the facial makeup.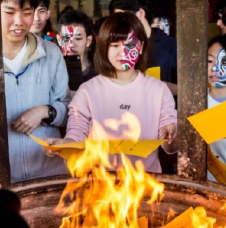 Full-day Course
| Time | Activity |
| --- | --- |
| 09:00-09:10 | Welcoming Show |
| 09:10-10:00 | Introduction (Storytelling Tour / In Touch with the Goddess) |
| 10:00-11:00 | Experience Courses I |
| 11:00-12:00 | Experience Courses II |
| 12:00-13:00 | Taiwanese Lunch |
| 13:00-14:00 | Experience Courses III |
| 14:00-15:40 | Practice Time / Show What You've Learned / Group Photoshoot |
| 15:40-16:00 | Petition-burning/Makeup Removal |
| 16:00 | Departure |
Half-day Course
| Time | Activity |
| --- | --- |
| 08:30-08:40 | Welcoming Show |
| 08:40-09:30 | Introduction (Storytelling Tour / In Touch with the Goddess) |
| 09:30-10:30 | Experience Courses I |
| 10:30-11:30 | Experience Courses II |
| 11:30-12:00 | Petition-burning/Makeup Removal / Group Photoshoot |
| 12:00 | Departure |